Downtown Sioux Falls is about to have an amazing weekend, musically! The Four Winds Music & Art Festival will take place July 28th – July 30th. 67, yes – SIXTY SEVEN music acts will perform over a three day weekend on three different stages. Stages will be at DaDa Gastropub / Icon Lounge, Club David, and Full Circle Book Co-Op..  Headlining the first night, Friday, July 28th, is local artist Denham. We were able to get a few minutes of his time to talk about the upcoming festival and throw in a few other questions as well!
I see you are performing at the Four Winds Music & Art Fest on Friday, July 28th — for people not familiar with the event, can you tell us about it?
Fourwinds is probably the largest music and art event in the state that only features local art. There are 3 different stages and around 20-30 bands playing each day. We're headlining Friday night!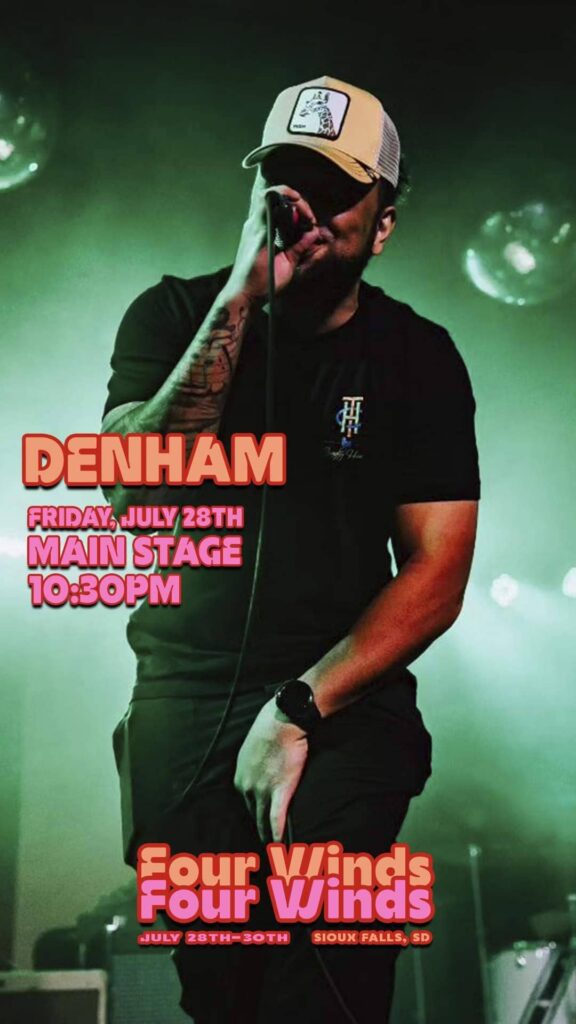 If I am reading this right – you will be performing on the opening night with 22 other acts! How long is each set? Do they have a lot of set changes between each performance?
Headlining sets are around an hour long but most support sets are between 15-30 minutes it looks like. There are a few changes but they have it set up to where other performances on other stages are happening during change over. That way there is constant entertainment.
Are there any acts that you are most looking forward to seeing play this weekend?
I'm looking forward to see all of the acts. There's a lot of bands I've never seen playing.
What does it mean to you to be apart of the largest gathering of Sioux Falls talent?
It feels great and we're honored to be leading the charge Friday night!
Tell me about your favorite performance in your career.
I have different favorite performances for different reasons. But my favorite was probably a show we played with B.O.B. It was a blast for so many different reasons. It wasn't the largest crowd we played in front of. Probably only around 700 but it was an electric atmosphere.
What or who inspired you to pursue a career in music?
I feel like it chose me. I love it more than anything else. You have to put up with all of the work that comes alone with it.
What talent do you have that you don't always get to share with people?
My chess game. Haha.
How has the music scene in Sioux Falls changed as you've grown your own career?
It's kind of gone in waves. For a while it felt like there were a ton of musicians. Then it slowed down but it feels like it's growing back! Can tell alone just by how many bands are on the festival!
For more information about the Four Winds Music & Art Festival – music acts, tickets, etc – visit their website: https://www.fourwindsfest.com/ or find them on Facebook here!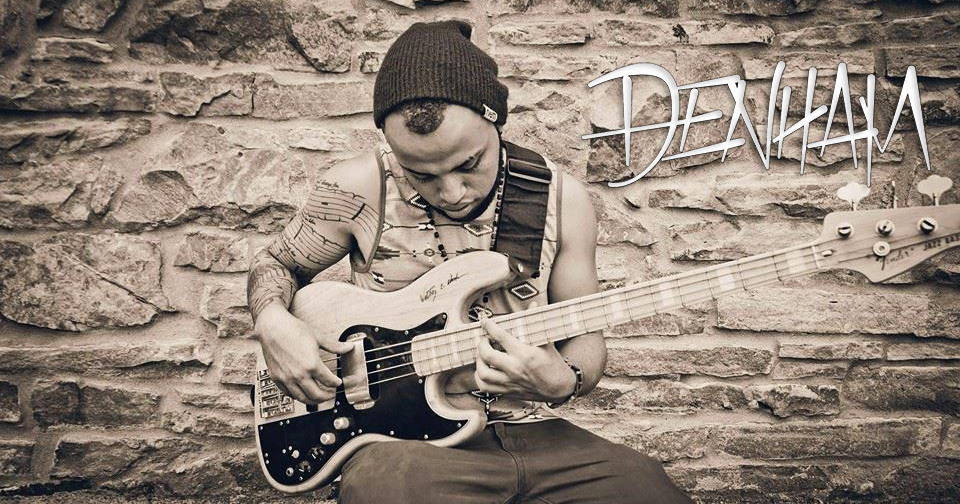 For more information about Denham, click on any of the links below:
Spotify: Click Here!
Instagram: @denhamdenhamdenham / Click Here!
Facebook: Click Here!